When will I receive my order?
Order processing can take up to 3-5 business days depending on the number of orders received. Typically, orders ship sooner than this but it is not guaranteed. Please allow up to two weeks to receive your order after you checkout.
During peak seasons, such Christmas, order processing can take up to 7 business days and shipping can be slower due to the high volume of packages handled by USPS.
Group Therapy Wine cannot guarantee a delivery date once your order leaves the shop so please be sure to order in enough time if you need it by a certain date. Look for the Ready to Ship badge to understand what can be shipped right away.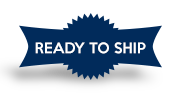 How Long Will It Take For Me To Receive My Package?
Within the United States:  Approximately 2-7 business days
To Canada:  Approximately 6-10 business days (but can take longer depending on Customs)
International:  Approximately 10-21 business days (but can take longer depending on Customs)
NOTE: These are estimated shipping times and do not include the order processing time (3-5 business days). Buyers are responsible for any duties and import taxes your country may require. Group Therapy Wine is not responsible for any delays due to Customs.
What Methods Of Payment Do You Accept?
Group Therapy Wine accepts PayPal, Visa, MasterCard and American Express. You can check out directly using your credit card or use PayPal as a guest and use your credit card. You do not need to join PayPal to use this method of payment.
What Are Your Return Policies?
You may return your purchase, in the exact condition as it was received, within 14 days of receipt if you are not 100% happy with it. Please contact us first before returning!
Buyer is responsible for the return shipping fee and it is encouraged that you use tracking as your refund cannot be processed until it is received. Once your return has been processed and authorized for a refund, you may be refunded up to the full purchase price minus the original shipping cost. Please see our Terms page for further information.
NOTE: We are unable to accept returns on custom or sale items.
PLEASE CONTACT GROUP THERAPY WINE BEFORE YOU RETURN YOUR ORDER!
info@grouptherapywine.com
Do You Offer Custom Orders?
Yes. Please contact us for a quote.
Do You Have a Wholesale Program?
Yes, most items are available for our wholesale program. Please contact us to discuss products, availability, minimums and terms, etc – info@grouptherapywine.com